How to Clone Android Phone Remotely? (Step-by-Step Process)
Lina Jackie
We see new smartphones every single day. A lot of people are huge fans of new cell phones because they just love them. That is true that new smartphones make you look more attractive. A new smartphone with new features and better specs also improves user experience and lets users do new stuff on their phones. This obsession with phones is all around the world.
Many people move their data from one device to another. They use various options for this. Some people just ignore the data and start using new phones. But for a large number of people, the data on older phones is more valuable than anything else. For this reason, they transfer the data from older phones to new ones.
But it is not really easy to move data from one android phone to another. Users often skip this process because of the complications and tight restrictions. iOS devices offer better and easy options in this regard. However, in order to deal with this issue of transferring data, Android users create clones of their phones. This way they are able to back up the data or move it from the older phones to the new ones.
Apart from this, there is another reason why people create clones of phones. That reason is they want to save the data for tracking, monitoring, and spying purposes. A lot of people use spy apps to monitor other android phones. When they change the phones, they have to clone the older phones so that they have all the data in their access and it is not lost.
For whatever reason you do cloning, the users may face some issues. In order to help out the users in this regard, we have created this blog. Here you will learn cloning phones remotely. This also offers you more ways to hack any cell phone remotely.
What Does Cloning Phone Really Mean?
Cloning simply means creating copies. Clone phones are the copy of the original phone and look like them but they are way different in actuality. In terms of cell phones and data, cloning refers to copying the whole data from one device to another. There are various reasons why people do clones of their cell phones.
One of the most important reasons is people want to switch devices. For this, they have to create a backup of the data which is moved from older phones to the new ones. Another reason to do cloning is to save and protect the data from the target phones people have been tracking. Parents usually monitor their kids so they clone the phones. Employers also do the same thing and need to save data for later use.
How to Clone a Mobile Phone Remotely?
Cloning the phones remotely is not really easy the other way. But if you use BlurSPY Android snooping software for this purpose, it will make your work simpler and pretty easier. This app is a wonderful option to clone phones remotely and helps users a lot in this regard. However, you have to follow the steps required for cloning the phone remotely. Below are the detailed steps you should follow for cloning a phone remotely.
· Install BlurSPY App
To start with cloning, you will need to have the BlurSPY app on the target device. You should buy the app, download it and install it on the target phone. Make sure you do all this secretly. BlurSPY can be installed easily and it takes only a minute to download and install the app. There are a few more reasons why you should use this app. It allows the users to create data backup and move the entire data from one device to another. The process is pretty simple which allows the users to clone phones in minutes.
· Create Back-Up of Data
The next important step is to create a backup of your data. Whenever you have to track any device, clone the phone, or spy on android devices- saving data is really important. You don't know when you are hit with any eventuality and the entire data is lost. For this reason, backing up the data is a wise option. BlurSPY is a decent and safest option to back data in this regard. This app is not only helpful for data back-up but also helps to track any android phone.
· Emails, Calendars, Contacts
Many users prefer to back up important information like contacts and calendars. This is also possible while you clone the phones remotely. BlurSPY makes it easy for users to store this data and transfer it from one device to another. You can also track these things on the target phones with the help of this spy app. These are the reasons that make BlurSPY a different app from the rest and improve its functionality. You can also create a backup of your emails and spy on the emails using this app.
· Media Files
It is usual to have media files on any smartphone. Everyone has photos, music, and video files. They are also important for a lot of people. So they should also be stored while you clone the phones remotely. Before you move the data, make sure you have created a backup of these media files so that you don't have any issues while moving the data. The great thing is BlurSPY Features app also allows users to track media files on the target Android devices. This becomes a lot easier for many users.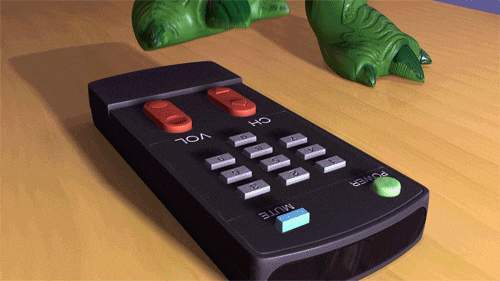 · SMS and Multimedia
Text messages and other multimedia files are also important on target Android phones. Parents usually track the messages. So BlurSPY provides them with this feature. The option is really practical as many users wish to check the MMS and SMS on their target phones. So they have a solid option to track these data as well.
· Conversations from Apps
We know most users have instant messengers like WhatsApp, Messenger, and others on their phones. These apps are used for communication and internet messaging. They offer free calls too. So some users want to track these chats and back them up. They should not be worried at all as BlurSPY offers the best features to track the chats and messages from these apps. This is a wonderful option as the users will be able to have all of their data on their new phones.
· Clone the Phone with Android
That is all you need to do in order to back up the data for cloning. Make sure you save all the data from all the important apps so that nothing is skipped. When you are done with all this, you are ready to clone the phone. You can now move data from the older phone to the new one. This will not take much time. You can easily back up the data and move it from one phone to another.