How to Control Young Youth for Losing Virginity?
Lina Jackie
A lot of teen boys and girls are losing virginity at early age. The situation is getting worse with the passage of time. Parents have serious concerns regarding this. Teenage pregnancy is associated with severe problems. The main thing is teens are unable to understand they are doing harm to themselves.
Losing virginity at an early age leads to much serious health, mental and social problems. It is something we can deal with but it requires proper knowledge as well as techniques to handle the problem of losing virginity at an early age. In this blog, we will discuss the reasons and the associated problems of losing virginity early and lastly what can be done on the parent side to address this menace.
Losing Virginity in Digital World
More than 35% of women and a quarter of men lose virginity before they reach their 20s. If we count the numbers, it will be huge. The report published by BBC News highlights the trends of losing virginity throughout the world. There are a number of reasons which contribute to this and lead to loss of virginity loss.
It is important to talk about the primary reasons why teenage girls and boys lose virginity even before they turn 16 or 18. Few of the most important reasons are discussed below.
Dating Apps
The popularity of dating sites and apps is on the rise. Over 2 billion people use different dating site and apps. Even the social media platforms are now offering such features which allow users to find their matches. Teens meet the strangers, start relationships and end up losing their virginity.
Pornography
Wide acceptance of pornography is also the big reason why so many teens and children lose their virginity. The porn content, videos, sex chats and other stuff is exciting. Teens get incited, find someone on the internet and want to experience how it feels to have sex. Pornography thrills them and they want to practice whatever they watch and sexting is a naked reality. This is the worst and the most dangerous reason.
No Parental Control
Parents have no control over their kids. Where the hackers are using Brainjacking to hack humans' brains, parents are unable to spy on the phones and internet use of their children and teens. It is a very serious reason for which parents are the sole contributors. They should be careful and take care of their children.
Money Issues
Lastly, money is a huge reason why so many teen boys and girls sell their virginity. This reason is more acceptable in the case of teen girls who want a huge amount of money to meet their expenses. A lot of models and teen girls have sold their virginity after they were promised perks and millions of dollars.
The Right Age to Lose Virginity
We have discussed the important factors which lead to loss of virginity at a young age. It is also significant to talk about the right age of losing virginity. A poll by the National Survey of Sexual Attitudes and Lifestyles shows that the majority of people believe 16 is the right age to lose your virginity. But the research studies and reports suggest a person may not be ready by this age.
People lose their virginity before 16 and 17 years of age. This leads to a number of issues like physical health problems as well as mental health issues giving more freedom from parents. Death has also been reported in many cases of losing virginity early. A report from Reuters highlights that people who had early and late sex were exposed to many problems.
Dark Side of Losing Virginity Early
There should be no doubt that losing virginity at an early age comes with many risks and health infections. A study conducted in Uganda revealed that people who were having early sex developed more health issues than those had sex at the right age. This shows that parents need to be very careful when it comes to their kid.
When people have sex at an early age and lose their virginity, they experience issues like problems of sexual function, difficulty in maintaining an erection, problems of reaching orgasm, some long term effects and death in the worst cases.
Controlling the Youth and for Virginity
As we have covered the reasons and effects of losing virginity, it is high time that we discuss the ways and means to address this issue. Parents should follow these steps to prevent and control losing virginity in young children and teens.
Sexual Education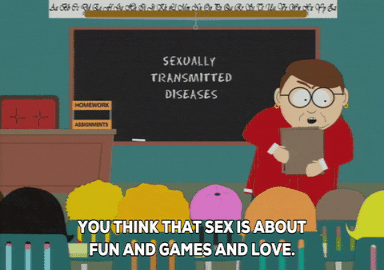 Parents don't educate the kids on sexual matters. It is a serious mistake which leads to serious consequences. It is very important that parents should provide sexual education to the kids and warn them against such things. Examples should be given.
Good Parenting
Furthermore, parents should also do good parenting. That includes listening to the kids, spending time with them, resolving their issues and supporting in hard times.
Use of BlurSPY App
Lastly, BlurSPY app is the ultimate solution for parents. With cell phone tracker app, parents can monitor the activities of their teens and kids. Features like live call tracking, social media monitoring, multimedia management, screen recording option and others empower parents to control their teens.
Conclusion
Losing virginity at an early age leads to serious health issues, sexual dysfunction, erection problems and even death. Parents should use BlurSPY Android spyware app to track their kids, spend time with them, provide them with sexual education and make sure their kids don't become victims of this issue.