FaceApp is a Serious Threat to Privacy for Teens and Kids
Melissa Limaa
With every passing day, there are new tools, software, and apps for the users. There was a time when TikTok got famous so instantly that no one could resist using this app and it became viral all over the world. It seems that there is a new app that is making people go crazy after it.
What is FaceApp?
Many of you might have heard and even used this new app which is called FaceApp. It is an artificial intelligence-based app that edits user photos in a lot of ways. However, the most interesting features of the app are when it comes to the old look of the users. All you need is to upload your photo and the app will edit it to give an amazing old look of yourself.
FaceApp also lets users edit their photos in a way that they look younger than others. More than 20 million people have downloaded and used this app in order to find out how their version of the old look seems like. The app is getting popular with every passing day and there seems to be no stop to its fame. Even some people started calling for a probe against this app.
Why Users Are Going Crazy After FaceApp?
According to the reports, more than 80 million people are using this app at the moment. And it seems huge number. It also shows the company behind FaceApp is making a lot of money out of this. But the interesting thing is why this app is making people crazy.
The obsession started when the users found out about its new filter which renders the user images and created the old look for everyone who uploads the photos. People can edit photos in a number of ways. However, the old-look filter is making this app all popular among the masses. It has spread to most parts of the world.
Dangers of FaceApp for Teens and Kids
After having talked about the app and why it is making people crazy, we should come to the real point of how it is dangerous and why people are taking FaceApp as a privacy threat. Below are a few of the reasons that prove why we should not use this app anymore.
Major Privacy Threat
When the user downloads the app and installs it on their phones, it asks for permission to the photos. You might have noticed whenever you give permission to photos, all the images are uploaded to the app. Is not it strange? Yes, it is quite weird that the app steals all of your photos. Going further, developers who designed this app revealed the photos are uploaded to the app server.
It is the biggest data breach in history ever. FaceApp has been developed by a Russian tech firm and they are handling it. Even a US Senator has demanded FBI should probe against FaceApp for it is stealing user photos and uploading them to the server. This also shows, whoever used this app has lost all of their photos and the data is stored on the server. You can do nothing about it.
Body Shaming Outcomes
Talking about other effects of the app, it is clear the app has some effects on the brains of kids and teens. Children are using this app like the young and adult ones. So the app created distorted face images which look horrible. Teens may not be feeling really comfortable with all this.
When they see the older looks of themselves, they feel somehow ashamed. They get worried about how horrible they will look when they get older. In other words, the app creates an illusion in the brains of kids and makes them worried about a thing that has not really happened.
Loss of Personal Data
FaceApp wants access to the photo gallery on the phones. Every user has to give permission to their photos otherwise the app will not work. It is really strange. Some app developers and tech experts have revealed the app steals user data.
When the photos are uploaded, they are moved to the app server where the server stores and saves them. This way, FaceApp has got the data of millions of users which can be used for any purpose. It is really dangerous and users have no idea how they are compromising on their sensitive photos and images.
Humiliation and Disgust
There are even the worse things to come in the coming days. We all have private photos on our phones. But the sad thing is these photos are now saved on the FaceApp server. What if the company takes private photos and blackmail the users? What if the private photos are shared on adult websites? Anything can happen. The outcomes will be humiliation and disgusting feelings.
Dangerous for Teens and Kids
Multiple studies and news reports, even by Forbes, have talked about the possible dangers of the app for the users. It was concluded from the discussions that this app possesses serious dangers for teens and kids. It creates an illusion in their brains. FaceApp also leads to body shaming and confidence issues in teens. All these effects are really dangerous.
What Should Be Done in This Regard?
The company behind FaceApp is going to really rich. They have done an amazing job in making the app viral and attracting millions of users. The data stolen will be used in a number of ways. People have lost images and they have no idea what will be done with their private photos.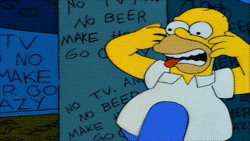 What has gone cannot be brought back. However, what can do is to prevent further damage, loss of data, and privacy issues. Below are some practical measures which will help users and particularly parents to improve the privacy of their kids and prevent data loss.
US Senator in a letter to FBI Director wrote that:
"This app can pose national security and privacy risks for millions of US citizens finding its way into the hands of the Russian government".
Protect the Data
Parents as well as other users should protect their data. FaceApp steals all the images and photos. Users should avoid using this app anymore otherwise their photos will be uploaded to the FaceApp server and they can do nothing about it. It is high time that we all as a community boycott this app and protect our data.
Delete FaceApp
The most important measure we call can take is to delete the app immediately. Users should be careful next whenever they use such an app. Parents should urge the kids and teens to delete the app and wipe out any signs of the app on their devices.
Use BlurSPY App
Lastly, there is a dire need that parents should use the BlurSPY Android spying app which lets them monitor FaceApp use. With the screen recorder feature, parents can detect and find out if the kids are using this app anymore. BlurSPY also allows parents to delete any unwanted apps on the phones of their kids.
Conclusion
FaceApp is a major privacy threat to users. It gets access to the images and all photos are stolen as the app uploads them to its server. Parents should prevent the use of this app and everyone should be careful. The use of BlurSPY will come in handy in this regard as this app lets parents track the kids and see if they are using FaceApp on their phones.