Google and Facebook Track Users on Adult Websites and Parents Should Take a Note
Melissa Limaa
There are 7.8 billion people around the world. More than half of these, 4.5 billion, use Facebook and Google also has the same number of users. Tech giants like Google and Facebook make billions of dollars from these users. The majority of these now use cell phones which has also increased the revenues of these websites. People should think about why these companies offer them free services and how they will be making money out of it.
Various reports have been revealed in the past that how different companies track the users. We heard multiple times how phone, browser, and software companies have been taking user data. Facebook is just one example when in the last few months it confessed the user data was sold to various third-party companies. These issues have raised concerns among users about privacy and data protection issues.
Facts and Statistics on Porn Usage
People all around the world use porn websites and their content. However, it will not be possible for the users to understand how big and consensual the news is until they find out the facts. We have gathered stats and facts on porn usage and these will help you understand the next section of the blog.
28,258 People are watching porn every second.

$3,075.64 is spent on porn sites every second on the internet.

1 in 5 Mobile searches are for porn content or pornography.

There are 1 billion VR porn as well as 1.4 billion VR video games on porn sites.

90% Teens watch porn on their phones.

96% of the Young people are users of porn websites.

57% Teens believe porn is not bad for society.
Google and Facebook Tracking Users
Users should get ready for even the worst news so far now. The latest news reports have revealed Google and Facebook track the users. According to the reports, these companies have their trackers on porn websites and every user is tracked and monitored.
Forbes reported like this:
"Google and Facebook Secretly Track Your Activity On Porn Sites"
And then says Tech Times:
"Google and Facebook Are Tracking Your Porn Site Activities"
The Verge had similar news too:
"Google and Facebook's tracking software is widely used on porn sites"
It is public now and things are getting worse for the users. Some independent researchers carried out this study and they were amazed to find out the results. We have compiled the main points of this report and the headlines are given below.
The researcher checked over 22000 porn websites for the study.

93% of the porn websites leak user data to third parties.

User data is also leaked even when they are using in "Incognito" mode.

Researcher say everyone is at risk with this data.

Google and Facebook trackers appeared on 74% porn sites.

Facebook tracker was found on 10% sites and on 24% Oracle had its trackers.

Privacy policies of the porn sites are unreliable, note the authors.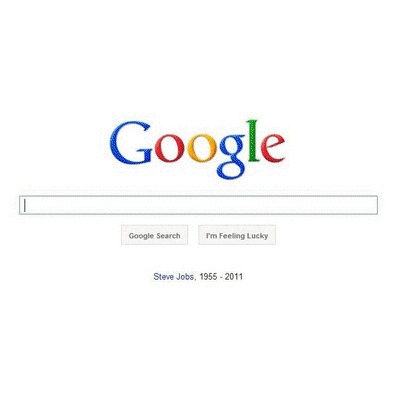 User Data Leakage
The study shows that no one is safe around the world. Billions of people use porn websites and they have different choices in research. But the worst thing is these websites track all the users along with their data. Researchers of the study, which was carried out with the support of Microsoft, revealed users should be careful now onward as their data is compromised.
Incognito is Vulnerable
Usually, we are told and have been guided that private or incognito mode is safe when we want to browse something and don't want it to be recorded. But this seems to be not the case any longer. The same study has found out that users with private mode are also tracked on porn websites. It is an alarming thing and we should be careful about it. It is a serious threat to user safety and parents should take it seriously as well.
Retailing Porn Data
The team that carried out this study has shown serious concerns with this practice. According to them, it is very alarming that user data on porn sites is tracked like any retained store. It is dangerous as well as harmful. The study has just been made public and people are outrageous to find out how Google and Facebook have left their trackers on the porn sites. It also shows these companies can go to any limits when it comes to marketing and their business.
Consequences of Data Leakage
This news should not be taken lightly. It comes with serious repercussions and effects for the users. People should find out how dangerous these things are. The basic point is that Google and Facebook track users even on porn websites. We may imagine what they will be doing on other websites. Moreover, it also shows porn sites sell user data to other companies, and it is the most dangerous part of it.
Security Risk

Making Users Vulnerable

Affecting Teens and Kids

Manipulating User Data

Unethical and Illegal Practice
Dealing with Data Leakage and Parents
With all the findings and effects, there is a dire need that parents should take some steps and measures to deal with this. Users were tracked and these websites will continue to track them. So there is a way to prevent it. But we can take some steps on our site that will help parents protect their kids as well as secure their data.
Discourage Porn Sites
Parents should discourage the use of adult content and porn websites by their kids. There is no denying that teens are attracted to these websites. But they end up getting their data leaked and private information stolen. So parents should sit with the kids and discourage this practice.
Monitor Internet History
BlurSPY Android snooping software is the ideal and the best spy app to track internet history. This is another great option to deal with kids using porn websites. Parents should monitor their internet history with BlurSPY. This will help the parents find out if their kids are using these sites and how to block them on their phones.
Track Kids' Phones
Thirdly, parents should do thorough spying and monitoring of their children. In this regard, BlurSPY offers the best and the advanced feature called a live screen recorder. With this method, parents can hack the phone of their kids and check everything on their devices. It will serve the best purpose in this regard.
Do Perfect Parental Control
Lastly, by using the BlurSPY app, parents should improve their digital parenting. BlurSPY offers a wide array of useful features that can help out in improving parenting and taking better control over the kids. Parents should not waste any more time thinking and start using the BlurSPY app.
Conclusion
Google and Facebook track all the users on porn sites. This revelation is making people crazy. Parents should start taking steps and BlurSPY will be the ideal option in this regard to improve security and protect the data of their kids.