Monitor Facebook Messenger With BlurSPY Screen Recorder
Melissa Limaa
There is no doubt that Facebook is among the top five social media platforms in terms of user base, popularity, engagement of the users and quality of content. The site has undergone through different phases and evolved into a social media giant four to five years ago. It has recently celebrated the 14 years since it was launched in February 2004.
Understanding the Background
During all these years, the social media platform became really popular; its user base grew to billions and has achieved all the milestones. It also remained under fire for compromising on the user data. If you knew, Facebook admitted it shared the user data with other companies and apps. A few years ago, users used many apps through Facebook. It was claimed all those apps didn't have access to user details and information. But a recent leak revealed Facebook sold the user data and it was a deliberate act.
This was shocking for the whole world and billions of people who had invested in Facebook and trusted the platform for protecting their data. Everything changed within a day. Facebook CEO appeared before the Congress where senators questioned him on how the site or company protects user data. Mark failed badly at the briefing and could not satisfy the senators. People noted Mark was hiding so many things and he didn't know it could happen.
The recent series of data breaches by Facebook showed the other social media sites or apps may be doing the same thing with the users. But they have been successful in protecting this and made sure the news didn't make to the media and users. This gives an idea the social sites and apps are not really safe and they don't care about the user data. This is really big for a person whose details are available on Facebook.
The worst part was when Facebook confessed the third party apps had access to our messages and chats. They confessed all those companies with apps could read our private conversations and were even able to delete the messages. Millions of people suffered and their data was accessible to the companies showing every detail in conversations.
Using Facebook, the Right Way
Any person who understands digital safety will know how harmful this might be for anyone. The simple finding was social sites are not really secure. They claim to protect us and the users but in reality, they are doing nothing. Even they are making great use of this data by selling to third party companies who use the data for analyses, findings, research, marketing and targeting the users.
We have to change the way we use social media platforms. We have got to be careful and protect ourselves as well as our data. The educated youth can do everything for their privacy and protection. But the most vulnerable people in this regard are the kids and teens. Nowadays, social sites are full of young children and teens. They are using more than adults because they have become social media addicts.
The data, privacy, locations and private information are compromised. This is a matter of great concern for the parents. Teens should be educated about the safe and right use of Facebook and other social media sites and apps. It is not wise to share so much data or too many details publicly. You don't know who on these sites shares your data with predators, sex offenders or bullies.
Recording Facebook Messenger
Parents have the responsibility to protect their children from social media sites and know about their activities. Parents are even ready to guide and educate kids but they are not cooperative at all. They do so many wrong things on their phones and they are not willing to hand their devices to parents for help and guidance. Many teens even access adult content, porn sites, and dating apps. They have found their matches and go to date them without informing their parents.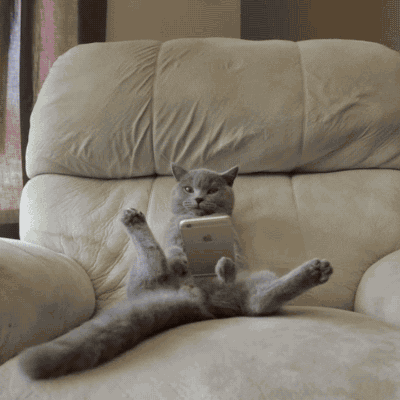 Use BlurSPY App
This compromises their safety and protection. With all these reasons, the parents are legitimate to track their kids. We have a solution for the parents and that is to keep eyes on the social media activities of the kids and record their messages on social platforms. When parents will get access to the messenger of their kids, they may find out the dark side of social media.
BlurSPY is the best parental monitoring app. With this tool, parents can keep eyes on their kids. The app offers a number of useful features that can help out parents check the online and social media activities of their kids. When it comes to recording the Facebook messenger on android devices, BlurSPY can do it with ease.
Install the app on the device of your kid. Once the app has been installed, you can start hacking facebook messenger use. The great thing is the app works in the background and can never be detected. Your child will not know you are recording their messenger. Go to your dashboard section and turn on the screen recording feature. This will activate the feature and it will record the screen of the messenger.
With this recording, you can check all the details like the chats, conversations, names of the people as well as the text body and time of the messages. This is really helpful when it comes to protecting kids online. With access to messages, parents will know the facts and take measures to make their children safe.
Conclusion
Facebook has compromised on user safety and teens are the most vulnerable users. Parents should check their kids and keep eyes on their Facebook messenger with BlurSPY screen recording feature.