The Pernicious Effects of Facebook Live Streaming Parents Need to Understand
Melissa Limaa
It was April 2016 when Facebook introduced the live streaming option for its users. This year in April, the feature will become 3-year-old. In these three years, a lot has changed and a lot has happened. This feature was meant for engaging users and revives the lost attraction of Facebook when it suffered a backlash for leaking user data.
The purpose of the feature was to connect people, allow companies and brands to live to stream their events and capture live moments. But what has happened over these three years has compelled people to wonder about the vitality of this feature and how good or bad it can be. There is no doubt it has some great things but the dark side and the dangerous effects of live streaming can never be ignored. This is what we will talk about in this blog.
What Live Streaming Actually Is?
The live option allows any user to stream the events, situation or anything going around. You might have seen how news broadcasting works. This is the same thing but the audience is different. Any person in your friend list can watch your live streaming and videos are also available later on. This feature has been phenomenal in changing the Facebook perception in the world.
Sports events, matches, seminars, lectures and other things can be live streamed and anyone can watch them. Celebrities use this feature very often to connect with their fans. Brands use live streaming for their events and business seminars. News companies are making the best use of this feature.
The feature became popular because you can live stream any video with just your smartphone. You don't need other tools, camera, cameraman, mic and other stuff. This is the reason why it became so popular. Following Facebook, YouTube also introduced the live streaming option just recently. This is what we can say the best thing about the internet.
Why Facebook Live Streaming Is Not Okay for Teens?
So far we talked about the positive side of the feature. There have been many incidents when the world and people realized this feature should not be there anymore. It has severe effects on young people and particularly teens and kids. Many people live streamed their death when they committed suicides. There are growing numbers of such incidents that have worried the people.
Just recently, the terrorist attack in Christchurch city of New Zealand by an Australian is just one of the most recent examples of how dangerous this feature is being used. The attacker live-streamed the video and mass shooting of Muslims in the mosque. He shared the live streaming link on other social sites to make more people watch it. Whoever watched the video was terrified by the brutality of the terrorist.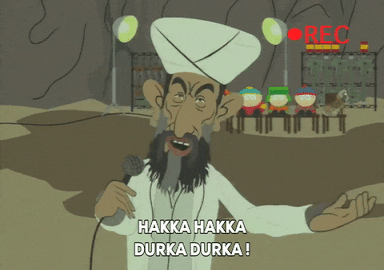 Many teens have live streamed when they killed others. Do you, as a parent, believe your kids deserve to watch such stuff? Will, they do not get any effects? Have you ever wondered about how it will impact your kids? Every parent must understand these questions and try to explore this feature in depth. They will realize their kids should not have access to this feature anymore. It has dangerous impacts on young brains.
The Way Forward for Parents
The live streaming feature is absolutely gorgeous and useful but the situations it has created are never in favour of the teens and kids. Parents can understand this. There are already a lot of social media dangers like sexting bullying and other things. This live streaming makes it even worse. There is a dire need that parents should take serious steps in order to deal with this mess.
In order to take better control over the kids and teens, parents should use teen monitoring software. BlurSPY is the best phone spy app that allows parents to track the phone of teens, keep eyes on their activities, monitor social media apps, track their live locations as well as capture the whole screen of the phone with BlurSPY screen recorder feature.
With this and other features, parents will be able to know about the online activities of their kids. Addiction to social media and dating apps can be handled with this app as well. Parents can block any extreme, adult or porn content and it will not be in access of the teens. This way, all parents can ensure their kids don't see the harmful things, live videos of deaths and suicides and not get serious effects.
Conclusion
The live streaming feature was designed in good faith but its use has become seriously harmful. The live streaming of death and suicides have a serious effect on teens. Parents should use BlurSPY Android spy app to limit content access and track the online activities and social media use of their teens