Secret Revealed: How to Give Your Business the Boost It Needs?
Lina Jackie
Business is booming, or all is lost; if you are a businessman, you have to be ready for both these scenarios every day. Every business person has to be prepared for whatever comes their way, a bad economy, a global disturbance or some environmental catastrophe, and for effectively tackling any of these, every employer needs good, trained employees who he can trust on. Here the question arises how can employers identify those employees whom he/she can trust? Well, thanks to the employee cell phone monitoring apps this is now possible. These apps are a lifesaver as they let you know exactly what your employees are thinking, planning and doing by following their digital steps. Let me explore it further for you so that you can start enjoying its benefits.
What's the Magic in It?
You couldn't agree more that running a business in this highly competitive environment is so challenging that it leaves you tired and exhausted to look into the day to day activities of all your employees especially when you have a bigger workforce. This is when an employee monitoring app like the BlurSPY comes in. These apps enable employers to track their employees easily so that they can keep a look at what their employees are doing during their office hours. These apps are not less than magical tools as they help employers know:
Whether your employees are spending their time on work-related tasks or wasting it on social media
Their exact location with full precision and accuracy, a feature highly beneficial for those employers who have field jobs
Which employees are planning to leave the organization by looking into their browsing history?
If employees are trying to breach the confidentiality of organizational information by recording their live calls
Keeping an eye on all of these is of prime importance to any business. This is because employee monitoring apps are the secret door to the minds of the employees, and it is much easier to interact with your employees if you know exactly what they are thinking. Every employee is different, and while most of them are honest workers, some of them are so eager to walk up the corporate ladder, that they are a danger to both themselves and their companies, and so these apps can be the only way to keep them grounded.
What's So Special about Monitoring Apps?
Businesses always look for cost-cutting rather than cost increment so being an employer you might be thinking what is so special about the employee monitoring applications that you have to spend extra money to get them? Well, if you compare the benefits of these apps with their cost, you will realize that they are almost free for you. Let me explore the benefits you can enjoy with these apps.
Build a Stronger Relation with Employees: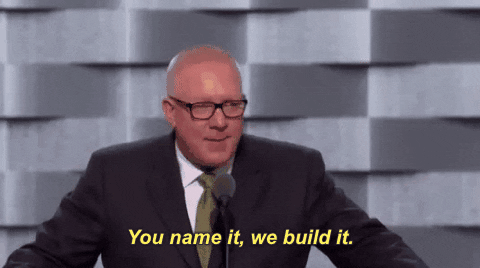 While the employers worry about the ethicality of this situation, it should be noted that the use of famous spying apps like www.blurspy.com allows employers to better understand their employees, interact with them, and be more integrated into their lives. In short, these apps help you create a strong and healthy relationship with all your employees by getting the nitty-gritty details of their work life.
Saves you and Your Employees from Dangers Lurking Around:
It helps you to protect your business and your employees from possible dangers. Most employees are not experienced, are not aware of corporate cruelty and leg-pulling and are prone to making wrong decisions that may affect their life in catastrophic ways. While talking with a competitor may seem beneficial and advantageous for an employee at the time, he is unaware of the other party's intentions with him. In such situations, employee monitoring helps employers hinder a very destructive pathway for his employees, and save not only their careers but also their lives. In addition to this, employee tracking system is being modernized day by day, with the modernized apps like BlurSPY even providing awe-inspiring features, with minimum hassle and maximum output.
Reveal Everything about Employees:
It lets you know what is your employee thinking and planning by tracking their locations, their routines outside the company, their personalities in a much closer way, but in addition to all this, you can also get continuous information about their social media activity too, their Facebook profiles, likes, messages, and posts, their Whatsapp contacts, and their discussions, and their browser history for what they have been searching on the internet. Apps like BlurSPY have raised the bar for the entire best employee spy software for business, as it enables employers to track their employees more easily, and more diversely so that not a single thing about their employees goes missing from their eyes.
Save Employers Millions of Dollars Every Year: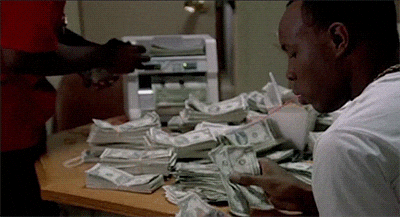 Employers spend a huge amount of their money on payrolls every month. However, most of it is eaten by social media applications and online selling apps where employees spend a major portion of their time without letting anyone know. Employee monitoring applications enable you to stop employees from wasting their time online by keeping an eye on the websites they visit. Employers can warn those employees who are excessive users of these apps to make sure that employees spend all their time on work-related tasks. These apps are not less than managers as they are well equipped with the features to manage all the employees and their digital activities.
What Are You Waiting For?
Hence, now that you know what amazing capabilities employee tracking systems like BlurSPY possess, and how they are capable of boosting up your business, what are you waiting for? Every business comes to a point where nothing is working, the employer has tried it all to keep it going but fails at it, and that is why most businesses fail and go under. But these tests are the beauty of the business industry, these mini-tests for the employers help them grow in their fields and adapt more adeptly to their environment.
Employee monitoring apps are just that, the business persons' way of adapting to the continuous environment of corporate distrust, failure, hypocrisy, leg-pulling and all the bad things it does to people. And consequently, employee tracking apps are the last piece of the puzzle for the employers to keep on going with their business successfully, by better understanding and better controlling their employees.
Hence, in this era of competition and growth where businesses are popping up everywhere, with newer and younger entrepreneurs leading the race, make sure that you remain at par with the modern businessmen of today, using modern online training programs and more and better Android spying apps.
Conclusion:
The era of employee tracking apps has begun and it has started sweeping the employers of small, as well as, large businesses, off their feet, were more powerful and more modernized employee tracking apps like BlurSPY are becoming more and more common, make sure that you keep up with this competition and get your BlurSPY app now before it's too late. All you need to do is visit the official website of your favorite monitoring app and choose the package you want to use. The good thing is that you can send payment through online means and the app will be provided to you within a few minutes. The success of your business is only a few minutes away from you but only if you dare to take this offer.