Spoiling Your Child's Eyesight to Make Them Happy- A Modern Dilemma
Lina Jackie
Change is the new constant. The world is changing all the time, new innovations are being made, new technology is being found, and new standards are being set. When it comes to parenting too, it is not what it used to be traditionally. The generation of today has its own way of adapting to things, and the parents need to act and change themselves too.
However, it is still the role of parents to keep their children safe. Since the advent of mobile phones and the internet, it has been difficult for parents to effectively spend their children's time on their phones and online. But researchers have found that more and more parents have given up, and are doing the opposite, parents are now giving mobile phones to keep their children happy and busy.
Spoiling Child Eyesight:
Spoiling your child's eyesight just to make him happy is not a wise thing to do. The rays that emit from phones damage the eyes, watching movies and dramas online continuously takes a toll on the eyes, damaging them, and increasing the risk of eyesight problems, the more time spent on computers and mobiles, games, and social media, websites, and browsing, the more the risk of your child developing near or farsightedness. Is this worth it?
What Is the Solution to This?
The only solution is the BlurSPY app this is a more active role of parents in their children's attitude towards their phones and the internet. Fortunately, there are a lot of apps that can help parents now. Track cell phone remote access apps can help parents keep a closer eye on their kids, the time they spend on their phones, their social media activity and their online web browsing.
These teen monitoring apps offer multiple features for parents through which they can track kid's online digital activities. BlurSPY, one of these amazing spying apps, provides features like limiting screen times, tracking online digital activities, social media tracking and much more. All these features can greatly help people in effectively implementing healthy use of these digital devices by their kids so that they are safe from any damage to their eyesight. Following are the details of the features that can help parents in this regard.
Limiting Screen Time:
With the screen time availability in many phones today, BlurSPY offers the ability for parents to successfully limit the screen time of their children, leading to a safer use of their phones. This feature ensures that parents can be fully aware of their children's time schedules and activities.
It can also help parents maintain and schedule a healthier overall routine for their kids so that they can be subjected to a blend of both online and offline activities and can focus on their studies better. Android monitoring software like BlurSPY greatly assists parents in this regard and helps them ensure that their children are not damaging their eyesight.
Tracking Kid's Online Digital Activities:
Another great feature of BlurSPY that comes in handy for parents, is the online activity tracking feature. BlurSPY offers the feature of enabling parents to fully track their children's digital presence; online terrorists are using teenagers, what websites they are visiting, what videos they are watching, what stuff they are being exposed to etc. In this way, parents can keep children safe from hackers, blackmailers, cybercriminals, and whatnot.
Not only do these teen cell phone monitoring software help parents keep themselves aware of their children's online actions, but also help them understand their children better, if they are having some problem that they may be searching on the internet, if they are having some personal issue they can't talk freely about, if they are feeling alone or depressed, etc. in this way, this feature offered by BlurSPY is dually beneficial for parents in this regard.
Breaking Social Media Addiction:
Studies tell us that about 90 percent of teenagers in the US alone spend more than 8 hours per day on social media websites like Facebook, Instagram, Whatsapp, and a million more. This social media screen addiction greatly affects the children's need to use their cell phones more, consequently damaging their eyesight.
BlurSPY valuable parenting lesson that the leading Android cell phone spy app has a solution for this too, making it easier for parents to break their children's social media addiction, which is damaging their eyesight little by little every day. The social media tracking feature helps parents track the activities of their children on their social media accounts, the people they are interacting with, the posts they are being exposed to, and the videos they are watching.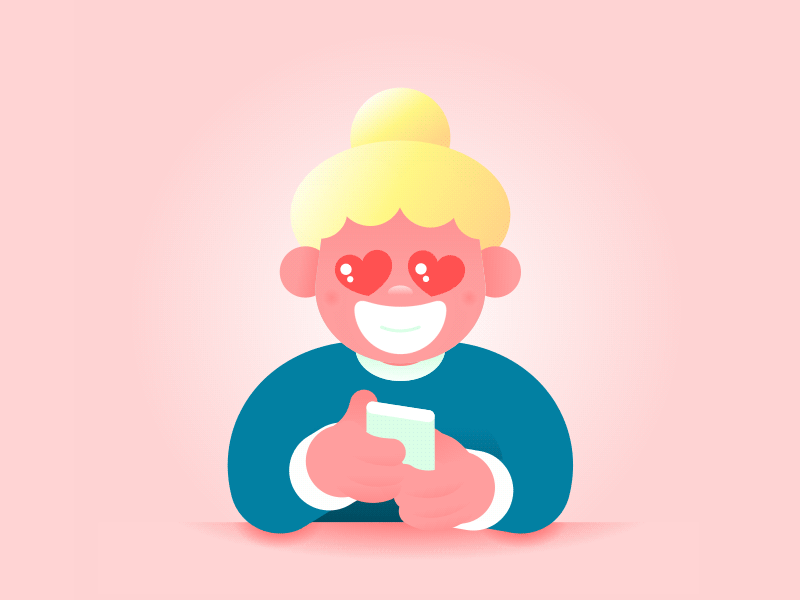 By knowing what they are actually doing on their social media websites, parents can actually more effectively decide on their path to helping their children's cell phone addiction. By knowing what needs of their children are being fulfilled through social media, parents can understand their children better and provide them with those needs. Does their child need more attention, more socializing, more credits, more appreciation, more friendships, etc.? Parents can make sure that their needs are met through them and then their children won't have to be addicted to these social media challenges for them.
Scheduling Internet Availability:
The hidden live screen recording feature that helps parents the greatest in ensuring the safety of their child's eyesight and health, is the internet availability scheduling feature, offered by the teen monitoring app. This feature enables parents to officially limit the availability of the internet to their children's phones, so that they do not spend a lot of time on their phones, damaging their eyes.
This feature also ensures that it is the parents who are in control of their children's online activities and therefore can more effectively schedule the internet availability for their kids. Research shows that using smartphones before sleep greatly reduces the effectiveness of sleep, therefore subjecting children face sleep issues like sleeplessness, tiredness and so much more.
In addition, it has also been proved that looking at smartphones first thing in the morning may develop a smartphone addiction in children, making it harder for them to keep away from their phones. Horrible, isn't it? Not for you though, as BlurSPY can help you limit the internet availability accordingly, in this way, you can schedule it, leaving out the sleeping time and morning, promoting your child's physical and mental health, while also reducing the immense pressure on their eyes.
Use BlurSPY Parental Control Software:
The internet is a very dangerous place for children, sexting is naked reality in digital world, who wander into the dark corners of the internet; violent games, age-inappropriate porn websites, mind-washing videos, and whatnot. Parents should take a digital look at teens' porn activities, this is a very important issue and one that must be given great attention. The brilliant teen spying app, BlurSPY has you covered in this problem too.
With the parental control feature of the BlurSPY app, parents can make sure that their children are subjected to only the healthy and beneficial part of the internet, and they are only able to visit websites that are safe for them and do not offer them any negative or dangerous stuff that may damage their mental health or promote addiction, damaging their eyes. It is amazing that with such little prevention, parents can avoid a trillion of problems that their children may suffer from otherwise.
Conclusion:
Keeping children safe physically and mentally is the foremost responsibility of parents, but with the arrival of the internet and smartphones, it is getting more and more difficult for parents to do so. However, BlurSPY offers a multitude of features so that parents can effectively technology track children's emotions, and help in keeping their eyes safe from continuous exposure to damaging rays.