Hidden Spy Call Recorder for Android Phone Remotely
Lina Jackie
Are you looking for a way to record someone's calls without them knowing? You have then reached the right place. Nowadays, there is a trend of recording phone calls for various reasons. Indeed, this practice has been around for years. Companies at national and international levels track phone calls and record them as well. Users on an individual basis do so.
But to do so, the users need a great and outstanding phone call recorder. You don't need to go anywhere as we have BlurSPY for you. This spy app comes with an exceptional hidden phone call recorder which lets you track, capture and record all the incoming and outgoing phone calls. Let's explore more about this feature.
What the Hidden Call Recorder Actually Does?
The name shows it is a phone call recorder. But there is a lot more to it. BlurSPY offers the most advanced feature which has a good number of options which are listed below.
It tracks all the incoming and outgoing calls.

You can get access to call history.

The call logs are also saved to your control panel.

Track any phone call at any moment.

Find out the phone number of all the calls made.

See the timings and durations of phone calls.

Intercept live phone calls remotely.

Record any incoming and outgoing phone call with BlurSPY.
Does Android Hidden Spy Call Recorder Work?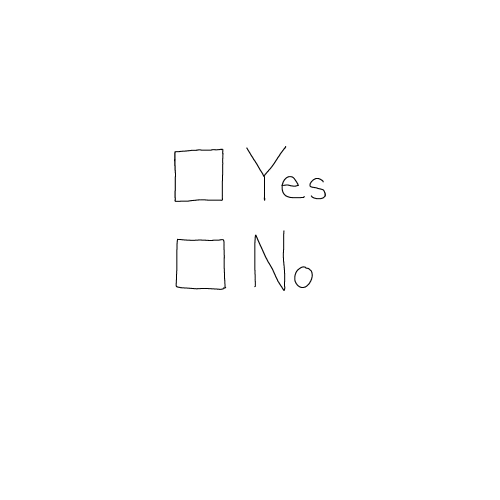 Parents Should Use It
There are a number of reasons to use BlurSPY's hidden call recorder. The biggest and the most important use of the call recorder is for parents. We see many parents worried about their kids and teens. So the parents need a way to find out how their children and protect teens from online trolling if they are safe. This is possible if they install the call recorder on their kids' phones and track their phone calls with BlurSPY app.
Do Better Employee Tracking
Employers have the same reason to have an advanced call recorder in order to intercept as well as record the phone calls of their workers. For companies, protecting business secrets have become a core issue. However, they can deal with this with BlurSPY call tapping feature. It will let them take over the employees and keep them in their control.
Better Parenting

Safety of your kids and teens

Employee tracking

Intercept anyone's phone calls

Help your families in a tough time

Improve digital parenting
Benefits of Using BlurSPY Call Recorder
When it comes to the benefits of using a hidden call recorder, there are many. A lot of parents have appreciated BlurSPY app for its call recorder and how it helped them feel satisfied. Parents started using the call recorder and tracked every single call of their kids. They had peace of mind knowing their kids are safe.
Another family was grateful to BlurSPY team the way its call recorder helped them find out their child was taking drugs. Parents had doubts about the activities of their kid. So they decided to use BlurSPY app. When they recorded the calls, they learned the child has been going to parties where drugs were common. So the kid became a drug addict. But thanks to hidden call recorder feature of BlurSPY that it saved that child.
The process to Use BlurSPY's Hidden Call Recorder
It is pretty easy to use BlurSPY hidden call recorder on any android phone or device. The process to install and use the feature is really simple. We have listed all the steps below. You will be able to complete the process within a few minutes. After that, you can start tracking phone calls and record them.
Buy Subscription
Here comes the first step. You should visit BlurSPY app for any information and details. It also offers live chat and email communication. You will have to subscribe to our Android packages. After that, you will be given the download link. It is also important to note BlurSPY offers a free trial to all the users.
Access the Device
When you have subscribed to the app and its features, you will need the target phone for a few minutes, like 5-6. If it the device of your child, you should access it physically in order to download and install the app. The employers will also do the same.
Download the File
You will be sent an email by the BlurSPY team. It will contain the link to download the app along with the username and password. When you have the target phone in your hand, open the email and then go to the download link. Here you will find a file. Click on it and it will start to download. It takes not more than a few minutes.
Install the App
When the file has been download, you should install it. For this, you should open the downloaded file and follow the steps. There are four to five stages that are done in one minute. After completing the steps, your app will be installed on the target phone.
Activate Call Recorder
Once you are done with the installation, you should go to the control panel. But remember, you will need the username and password to log in to your BlurSPY account and access the features. Use the credentials and you will be given access. Here you will find all the features. You can use the call recorder to record any phone calls.
Start Using it
That was all you need to do in order to install BlurSPY Android spy app on an android target phone. Now you can record the incoming as well as outgoing phone calls. Recordings will be saved to your BlurSPY account where you can access them anytime.
Compatibility of the App
Users should know about the compatibility of their device with the app. BlurSPY App is compatible with all the android phones. If you have the latest devices, you should not worry as the app works on them. It is also compatible with the latest android versions of the software.
Using a call recording is necessary for parents as well as employers. BlurSPY offers the most advanced hidden call recorder which intercepts and records all the incoming and outgoing phone calls. Install the app and start recording calls.