Valentine's Day Offer 70% Flat Discount on Android Premier Plan
Lina Jackie
BlurSPY is the best android monitoring app for parents as well as employers. Considering the importance of Valentine Day and how parents are worried about their children when they are dating strangers, BlurSPY is offering a special discount on its premium plan for all the users. This is the best time for parents to avail the discount offer and start monitoring their teens.
On valentine day, a lot of people date. But before this day, they look for the matches on social media as well as on dating sites. When they find someone, they plan the date on a special day. This is something all parents should be worried as your teen might be dating a stranger or a predator. There have been many cases of teen kidnapping and killing when they went to meet their online matches and lost their lives.
Who Should Be Worried about Valentine Day?
The valentine day is all about dating, spending time together in a romantic way and having parties till late at night. First, the parents should be really worried as their young teens are dating strangers. The valentine day brings a great chance for the teens to meet their partners. But parents should not let this opportunity go. They should keep eyes on them to keep them safe and improve their safety.
To Get the 70% Discount using the Coupon Code: "Vel69" while subscribing on BlurSPY Android Premier Plan
Why You Should Use BlurSPY App?
When it comes to the reasons why you should use, there are many examples. This is the best monitoring app for parents, as well as employers. The parents can protect their children online as well as offline by keeping eyes on them all the time. With the app, parents will know the whereabouts of their children and reach them anywhere in case they need some help. This will help parents keep their children safe and protect teens on this Valentine's Day.
Similarly, the employers can also use BlurSPY to monitor and track their staff. Workplace security has become a serious challenge for organizations. Many staff members have caused serious losses to the companies as they stole important data and secret information. Security guards of the banks have been involved in robberies causing losses of billions of dollars. The employers have the best opportunity to get BlurSPY on 70% discount and secure their data as well as workplace.
It Works in the Background
When it comes to spying on anyone's device or phone, the users want to keep the secret. They want the target person to not know about it. This is what BlurSPY does. The app works in the background and the target person will never know this app is installed and monitoring their phone.
The App Works Flawlessly
The app is wonderful when it comes to its operation. Apart from working in the background, the app is fully optimized for all android devices. You will feel a great and seamless experience as you will start using the app to monitor a target device. It comes without any bugs and issues making it easy for the users to monitor any phone remotely.
Bundle of Amazing Features
Another factor that makes BlurSPY perfect Android spy software is the number of features. You will get over a dozen features with the app. From call tracking to checking text messages to location tracking and social media monitoring- BlurSPY offers an all-in-one solution for the users.
And the 70% Discount Offer
This is the most convincing reason to start using this app. You will get a straight 70% discount on the Android premier plan and can save a lot of money. With this plan, you will have access to all the features and options. The premium plan makes spying really simple and unleashes a series of wonderful features.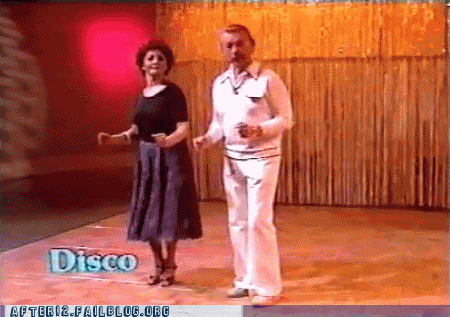 Features of BlurSPY App
Features are what make BlurSPY an amazing and the best monitoring app for Android devices. With an over a dozen features, you will feel this app is perfect for your need and to monitor any person. Let us have a look at features of a cell phone spy app.
Managing all the incoming and outgoing calls
Tracking sent and received text messages on the target device
Live GPS location tracking feature to know the whereabouts
Multimedia tracking for checking the images and other files
Checking WhatsApp on the target android device
Access to calendar and contacts on the android phone
Quick alert when the target phone changes a SIM
Surrounding monitoring features
Live Screen recorder with BlurSPY
It can take remotely screenshot of any android phone at any moment
Remotely monitoring any device
Checking a list of an installed app on the target phone
Conclusion:
As the valentine day is coming close, more people are looking for dates. Among these, many are teens who are cheating on their parents. BlurSPY is offering a special discount of 70% on its premium plan to make monitoring and spying further easier for the users. Parents and people who doubt their partners should instantly grab this offer before it expires.