YouTube Policies on Whatever You Watch – Moment of Concern for Teens
Lina Jackie
YouTube has become a popular video website throughout the world. Since 2005, it has been providing great entertainment to the viewers. Everyone was able to find the content of their choices. It has also helped other people to trace the audience for their content and make huge revenues from their videos. Nowadays, more than 500 hours of new videos are uploaded every single minute on YouTube.
More than 2 billion people watch YouTube every month
The popularity of YouTube can be imagined from the fact that more than 70% of Russians use YouTube as their news source. Russians have lost their interest in the TV and switched to the video streaming website for entertainment as well as news. More than 2 billion people watch YouTube every month.
Reports suggest YouTube has 10,000 years of watching
Over the years, the site has become quite popular and attractive for the users. New studies and reports reveal that the future of content is video. For this reason, most of the bloggers have become vloggers with their channels. Users also find videos more attractive. Its monthly users are also increasing in leaps and bounds.
How YouTube Policies on Users?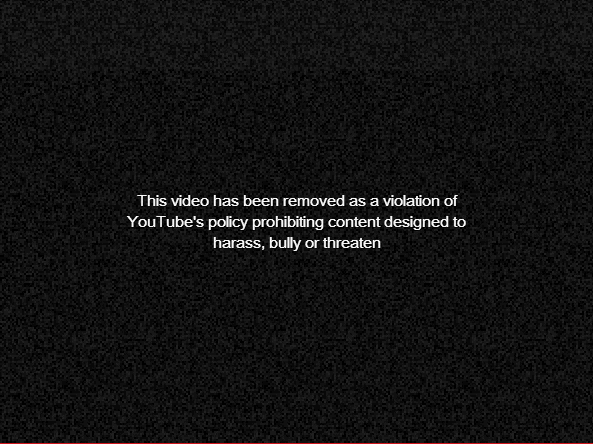 None of you might have thought that YouTube is policing on whatever you watch and share on the site. When you search for something on the site, it also affects your Google searching trend. It does show the relevant ads on various websites as you browse them. Your Facebook newsfeed also starts to show similar ads and sponsored content.
The tragic incident of Christchurch shooting in the mosques reveals a lot of things. Shooter of the incident lives streamed the shooting on social media site, Facebook. Soon the video was available on YouTube. The CEO of YouTube got messages and was asked to remove the shooting videos from the website.
She along with her developers' team started deleting the videos. They were unable to handle the content. They thought they had done with the videos. But on the next day, they found thousands of videos. Even the content was being searched with generic keywords. So they decided to remove the videos with human review.
This story shows that YouTube failed to deal with violent content. On the other side, it also shows YouTube policies on everything a person shares and watches on the website. Most of the sites tell their users their data is not recorded or stored. But this is just a hoax. They do spy on the users.
Moment of Concern for Teens
Though YouTube is for entertainment, news and other productive uses, it has been turned into a platform for harmful purposes. Shooters upload the violent videos while killing people, vloggers share weird content and even adult videos are also available for the users.
With such content, the teens receive serious impacts. Whenever they watch one video of adult or bad content, their brain prompts them for the more. So they start watching this type of content which damages their behaviour and leads to attitude issues. Teens can also use these videos for negative uses.
Parents Should Take Steps for This
There is a dire need that parents do something about it. They need to educate and train their kids to be careful regarding what they watch online and particularly on YouTube. Every type of content is available on YouTube and other video websites. So teens and kids should be careful in their browsing trends.
Secondly, the searching trend of a user on YouTube also influences the content they are shown on Google, ads on the websites and images and marketing content on social media sites. This is how policing on what benefits others. The whole searching behaviour of the users is influenced when they don't take care of.
Use BlurSPY Mobile Tracker
Parents should not helpless if they are unable to deal with their kids and improve their content selection. They can use the best parental monitoring app too, BlurSPY. This is a wonderful app which is the best option when it comes to tracking kids, knowing their social media activities and what they watch on YouTube.
BlurSPY YouTube live screen recorder provides the parents with an amazing list of features that are quite helpful to track the internet use of teens and improve their protection and safety. Some of the top features of the cell phone spy app are listed below which parents will be finding too well.
Recording screen of apps with screen recorder
Tracking live locations
Dealing with sexting with the text message tracker
Monitoring social media with BlurSPY
Spying on the multimedia files on the phones
Preventing adult content
Restrict access to certain websites
Monitoring internet and phone history
Using bug mic and camera features for surround capturing
Conclusion
YouTube is an entertainment website but the nature of the content is not suitable for teens. Moreover, the site also policies on its users. With the help of BlurSPY mobile tracker, parents can protect their kids and improve their searching trends.